Women's Heart Health Summit
Posted By MarketGuy
Posted on January 15, 2019
Women's Heart Health Summit 2019
You may think heart disease only affects men; this is not true. Truth is, heart disease is the leading cause of death for both women and men.
It doesn't have to be that way; the good news is that it's possible to change this outcome since about 80 percent of cardiac events can be prevented. You can do this by learning more about the causes and symptoms of heart disease in women, for example:
Are heart attack symptoms in women different than men? Are there other differences that we need to be aware of?
How do we prevent or reduce the risk factors that lead to women developing heart disease in the first place?
Since most of the heart disease research and literature have been focused on men, it's not surprising that most women don't know about their risk for heart disease, and most have not been making heart health a priority.
Now there is a place you can learn about the specific risks women face and some of the simple things you can do to help prevent these from ever becoming an issue.
By signing up for the Women's Heart Health Summit you can learn about these heart health issues, information that is specific to women.
The Women's Heart Health Summit is online and FREE from February 4-10, 2019.
Each day's talks are on demand for a 24-hour period beginning at 10:00 A.M. U.S. Eastern Standard Time.
To join the summit for FREE just click the big Green Button below.

More Women Die from Heart Disease than ALL CANCERS Combined
It is common with women, they tend to put others ahead of themselves but if you don't take some "ME" time to take care of yourself, then you might not be in the best shape to take care of everyone else.
So, set aside some time for yourself and make a commitment to learn about heart disease and how it's different for women than men; then share what you learn with your friends and family.
It's no longer just about learning and sharing heart health facts; it's all about making a commitment to take care of yourselves and each other.
Heart disease is most common in older women and most women between 40 and 60 years old have at least one risk factor for heart disease.
The good news is that you can lower your risk for heart disease at any age, and you can start by making simple lifestyle changes that will help you reduce your risk for heart disease.
If you would like to know more about the steps you can take to lower your risk of developing heart disease, and you don't want to wait until the summit begins; you can Order the "Women's Heart Health Summit" and start learning today!
You will be able to access all the information online or download and watch each webinar as often as you like and on your schedule.
Just click the Big Green button below to be taken to the purchase page and receive IMMEDIATE access to all of this valuable information.

Get your FREE eGuide when you register today!
Cardiovascular disease is the cause of more deaths than cancer, chronic lower respiratory diseases, and accidents combined.
What are the heart attack symptoms in women and are there any differences to the heart attack symptoms that men experience?
Dr. Mark Menolascino, the host of the Women's Heart Health Summit was in med school when he was caring for a woman who came in for nausea and abdominal pain.
The nausea and stomach were actually a heart attack and EVERYONE MISSED IT! A heart condition was NEVER even considered a possibility.
Since that time Dr. Menolascino has made it his mission to help women with the symptoms and illnesses that stem from poor heart health.
Dr. Mark is providing 16-page eGuide that combines four integral documents that he normally shares with his patients, the eGuide includes:
Healthy Heart Checklist
Optimal Food Choices
Simplest Guide to Healthy Fats
Decreasing Toxicity
You can Download your FREE eGuide by clicking the Big Green button below.
You will also save a FREE seat for the Women's Heart Health Summit, February 4 -10 2019!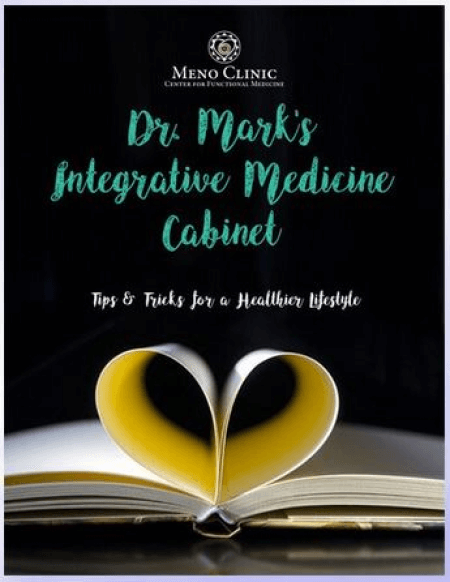 I hope you are able to join us for the Women's Heart Health Summit.